FSSAI Standards For CELERY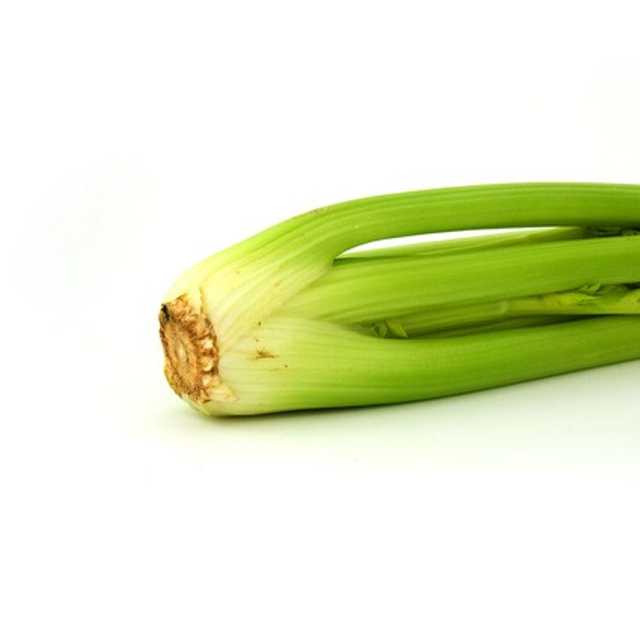 Celery is one of the exotic vegetables these days used in India for its nutritive and anti-oxidant properties. Though Celery leaves are traced to old civilization and its remains found in the tomb of the pharaoh "King Tutankhamunfar of 1323 B.C. Celery is a member of the Umbelliferae (carrot family) and is an erect strong-smelling biennial (botanically) 30 to 60 cm tall plant. The plant is a native to British Isles and is a widespread native of temperate Europe growing in damp places especially near the sea. Celery is a long-season crop and is hard to grow. Since it needs constant moisture and is unable to withstand heat very well. The approved species of celery as per FSSAI is Apium graveoleans L. It has a long fibrous stalk tapering into leaves. Various cultures cook and eat either its stalks, leaves or hypocotyl depending on location and cultivar. Since 1623, it is in use as a food crop.
Commercially, celery can be available as seeds, vegetable, seed oil and oleoresin. The leaves provide a full array of carbohydrates, fatty acids, amino acids, sodium, vitamin, mineralslike Ca, P, Fe, vitamin A, Celery whole means the dried ripe fruits (seeds) of the plant. The seed of celery contains 2.2% essential oil (2.2 – 3.0 %) which contains d-limonene (60%), ß-selinene (10-12 %), sedanoic acid anhydride (0.5 %) and sedanolide (2.5-3.0 %).  It is also used as a spice and its extracts have been used in herbal medicine. Benefits of celery are huge like it lowers cholesterol level in blood and arthritis pain, helps in loss of weight and above all detoxifies the body. Celery also boosts digestion, lowers inflammation and prevents cancer.
Recently, red alert was on Indian spices and celery is one of them. Exporting consignment of celery was rejected by some of the countries due to the presence of contaminants.
For this reason, the food regulatory FSSAI brought out standards for celery in the Food Safety and Standard Regulation. As per FSSAI, celery shall be of uniform colour with characteristic aromatic flavour and shall be free frommustiness. Celery must be free from mould, living and dead insects, insect fragments and rodent contamination. No colouring material and any other harmful substances shall be added.
FSSAI Standards for Celery are mentioned below:
| | | |
| --- | --- | --- |
| S.No. | Parameters | Standard |
| 1 | Extraneous matter | Not more than 2.0 percent by weight |
| 2 | Moisture | Not more than 10.0 percent by weight |
Celery is available easily in the market. Often, celery is the most chemically sprayed vegetable so choose the one green in colour, free from any mustiness, heavy metals and toxins. Always cautious of buying celery as it can cause severe allergic reactions if contamination is present. Buy celery from an authentic source.
 References: –
Food Safety and Standard Regulation (Food Products Standard and Additives). Regulation No. 2.9.27.Available at: http://nhb.gov.in/model-project-reports/Horticulture%20Crops/Celery/Celery1.htm.Accessible on: 09.07.2019
Enquire Now
To enquire about our services please complete the form below and we will be in tough with you as soon as possible
Food Regulatory Services
Consumer Product
Compliance Services
Licenses