FSSAI Standards For Dehydrated Onion (Sukha Pyaj)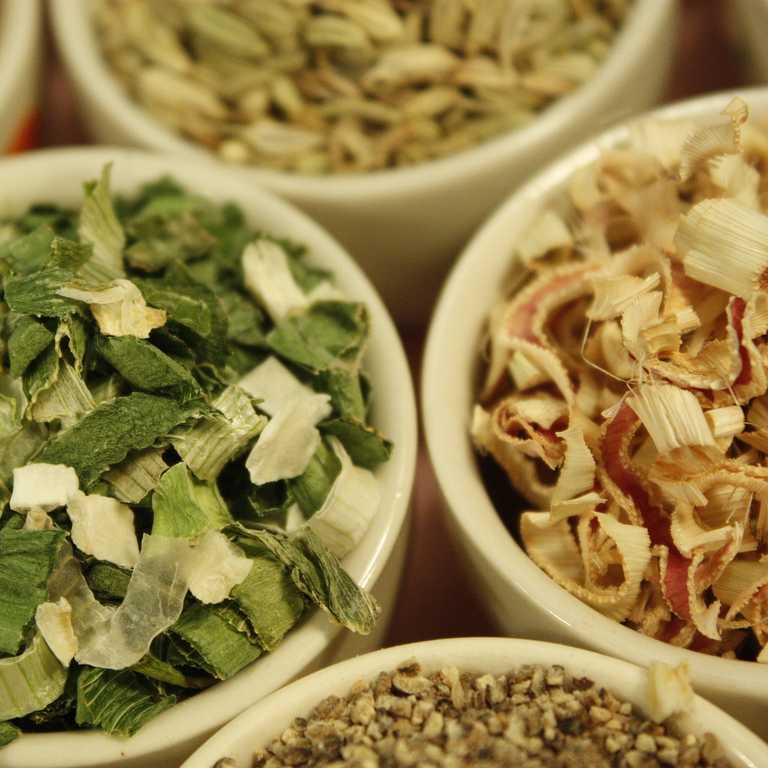 Onion (Allium cepa) is a very commonly used vegetable, ranks third in the world production of vegetables. Apart from imparting a delicious taste and flavour it is useful in many culinary preparations. It has several healing properties in ancient medicine. Dehydrated onion or sukha pyaj is obtained by removing moisture with any approved method by FSSAI which on rehydration ensures characteristics of fresh onions. It is a short duration horticultural crop grown at low latitudes and is commonly known as "Queen of the kitchen, "due to its highly valued flavor, aroma, and unique taste, and the medicinal properties of its flavor compounds.
Dehydrated onion can be whole, or in the form of slices, rings, flakes, pieces, small grits or powder and may be white/cream/pink or red in colour. Dehydrated onion is obtained by treatments like convective air drying, fluidized bed drying, solar drying, infrared drying, vacuum microwave drying, and osmotic drying. Dehydrated onions are considered as a potential product in the world trade, predominantly due to the growing popularity of convenience/packaged food products. India is the second largest producer of dehydrated onions in the world. There is a huge demand large dehydrated onion in the developing economies. Manufacturers are constantly striving to provide nutrition-rich dried products through their offerings of on-the-go or ready-to-cook meals and snacks. This is believed to be another key factor impacting the adoption of dry vegetables worldwide.
FSSAI under the Food Products Standard and Food Additives Regulation No. 2.9.28 has given standards for dehydrated onion obtained from Allium cepa. L species.
As per Food Safety and Standard regulations for dehydrated onions the product shall conform to the below the mentioned standards: –
It shall be free from mould, disease, outer skin, leaves, and roots.
It shall be free from stalks, peels, stems and extraneous matters and scorched particles.
The finished product shall be free from discoloration or enzymatic reaction.
The product on rehydration shall be of characteristic flavour, free from foreign and off flavour, mustiness, fermentation and rancid flavour.
It shall be free from mould, living and dead insects, insect fragments and rodent contamination.
The product shall be free from any added colouring agents and other harmful substan When in powdered form, it shall be free flowing and free from agglomerates.
The products may contain food additives permitted in Appendix – A of Food Safety and Standard Regulation.
According to FSSAI, dehydrated onion shall conform to the following standards: –
| | | |
| --- | --- | --- |
| S.No. | Parameters | Standards |
| 1. | Extraneous matter | Not more than 0.5 percent by weight |
| 2. | Moisture: – | |
| a) | In case of powdered onion | Not more than 5.0 percent by weight |
| b) | Any other matter than powdered onion | Not more than 8.0 percent by weight |
| 3. | Total Ash on dry basis | Not more than 5.0 percent by weight |
| 4. | Ash insoluble in dilute HCl | Not more than 0.5 percent by weight |
| 5. | Peroxidase | Negative |
References:-
Food Safety and Standard Regulation (Food Products Standard and Additives). Available at: https://fssai.gov.in/upload/uploadfiles/files/Food_Additives_Regulations.pdf.Accesible on :09.07.2019
Enquire Now
To enquire about our services please complete the form below and we will be in tough with you as soon as possible
Food Regulatory Services
Consumer Product
Compliance Services
Licenses