FSSAI Standards for Mixed Masala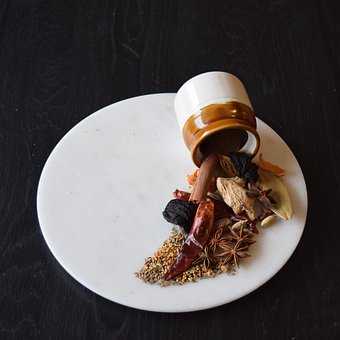 Indian food is incomplete without spices and condiments. The flavour and aroma of these spices have a central place in Indian food. Mixed masala spice up the flavour and aroma of Indian cooking. It consists of many ingredients. That is why contamination and adulteration are common in the market. Instances of adulteration of spices are becoming common. Purity is a matter of concern to millions of Indians. Spices mixed with food colour, starch, sawdust, brick powder, and other stuff are being sold through unorganized distribution channels across the country. This situation and cases of adulteration are being heard in judicial courts across India. There exists no law apparently that can seal the factory until the matter is sub judice and a verdict is pronounced against the manufacturer of such adulterated spices.
Adulteration usually refers to the mixing of inferior and sometimes harmful quality substances with food or drink intended to be sold. Generally, people tend to buy loose spices from the local grocery store, if branded and packaged spices are not available. Purchasing loosely sold spices from the neighbourhood kirana store increases the chance that the spices have been adulterated, as it is very easy to add sub-standard materials to the spices and the customer will rarely figure it out. Spices in India also often contain pesticides higher than the safe limits.
To avoid this, FSSAI took steps by bringing standards for Masala Mixes in the Food Safety and Standards (Food Products Standards and Food Additives) Regulations, 2011.
The specifications of Mixed Masala according to the regulations:
MIXED MASALA (WHOLE) is an authentic mixture of clean, dried and sound aromatic herbs and spices. It can also contain dried vegetables or fruits, garlic, ginger, poppy seeds, oilseeds, and curry leaves. It shall be free from added colouring matter. It shall be free from mould growth and insect infestation. The proportion of extraneous matter shall not exceed five per cent by weight, out of which the proportion of organic matter including foreign edible seeds and the inorganic matter shall not exceed three per cent and two per cent respectively.
So, check your Mixed Masala spices before buying there could be dung, sand, husk, and colour mixed with it. Always stick to the trusted brands from your trusted retailers or grind your spices at home, provided you get the pure raw spices. To ensure safety, test and use some masala brands yourself and stick to the better ones. However, we have experienced that renowned FMCG companies keep up to their reputation and do not indulge in malpractices like adulteration, making their spices safer and as per quality standards. Still, consumers should look out for the AGMARK logo approved by FSSAI while buying processed and powdered spices.
References:
https://fssai.gov.in/…/Compendium_Food_Additives_Regulations_29_03_2019.pdf.Accessible on : 29.05.2019
Enquire Now
To enquire about our services please complete the form below and we will be in tough with you as soon as possible
Food Regulatory Services
Consumer Product
Compliance Services
Licenses