FSSAI Standards for Poppy (Khas Khas)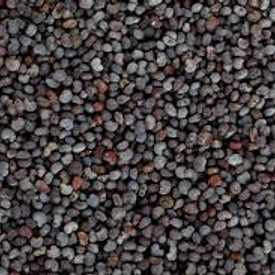 Poppy seed is the dried seed of Papaver somniferum which is an erect herb that grows annually, 30-150 cm long with a 0.5-1.5 cm thick stem. The stem is glabrous with a thick waxy coating. The leaves of the plant are numerous, alternate and spread horizontally length is15-25 cm. Flowers are few, solitary, on a 10-15 cm long peduncle. The fruit is a capsule with a waxy coating. Seeds are numerous, very small, white grey with an oily endosperm and are consumed as a spice in India.
Poppy is originated in the Western Mediterranean region of Europe and is also cultivated in India, Russia, Yugoslavia, Poland, Germany, the Netherlands, Egypt, China, Japan, Argentina, Spain, Bulgaria, Hungary, and Portugal for its legal pharmaceutical use.
Poppy is cultivated in the temperate and sub-tropical region and requires well-drained, highly fertile, light black cotton soil having a good percentage of fine sand. In India, it is a licensed crop since the latex of the mature fruit is collected for the production of opium, a narcotic substance.
Poppy seed (Khas Khas) is used in various dishes and as a source of fatty oil. In a 100-gram amount, poppy seeds provide 525 Calories and are a rich source of thiamin, folate, and several essential minerals, including calcium, iron, magnesium, manganese, phosphorus, and zinc. Poppy seeds contain 6% water, 28% carbohydrates, 42% fat, and 21% protein. It is also a source of essential fatty acids. It is widely used for culinary purposes. Because of its high nutritive value and nutty nature, it is widely used in bread, cakes, cookies, pastries, curries, sweets and confectionery.
Poppy seeds can be contaminated with poppy straw and sap in the fields or during harvest. So, required proper washing and processing to remove the alkaloids. Thus, the Food Safety and Standards Authority of India (FSSAI) has laid down standards for the Poppy seeds and poppy seed oil.
Poppy (Khas Khas) whole means the dried mature seeds of Papaver somniferum L. It may be white or greyish in color with characteristic flavor free from off flavor, mustiness, and rancidity. It shall be free from mold, living and dead insects, insect fragments, rodent contamination, and added coloring matter and any other harmful substances.
It shall conform to the following standards:
| | | |
| --- | --- | --- |
| S. No. | Parameter | Standards |
| 1 | Extraneous matter | Not more than 2.0 percent by weight |
| 2 | Moisture | Not more than 11.0 percent by weight |
| 3 | Non-volatile ether extract on a dry basis | Not less than 40.0 percent by weight |
Poppy seed oil means the oil expressed from poppy seeds (Papaver somniferum). The properties of poppy seed oil need to be clear, free from rancidity, suspended or other foreign matter separated water, any added coloring or flavoring agents or mineral oil. It shall conform to the following standards:
| | | |
| --- | --- | --- |
| S. No. | Parameters | Standards |
| 1 | Butyro-refractometer reading at 40°C | 60.0 to 64.0 |
| 2 | Refractive Index at 40°C | 1.4659 – 1.4685 |
| 3 | Saponification value | 186 to 194 |
| 4 | Iodine value | 133 to 143 |
| 5 | Unsaponifiable matter | Not more than 1.0 percent |
| 6 | Acid value | Not more than 6.0 |
| 7 | Argemone oil | Negative |
whether obtained by solvent extraction or otherwise, it needs to be supplied for human consumption only after refining and follow the standards laid down under regulation 2.2.1 (16) for Refined vegetable oil. The oil so refined shall not contain hexane more than the permitted limit of 5.0 ppm. The bottom line is whenever you will buy poppy seeds and poppy seed oil check for fssai standards in the product.
References:
Poppy (Khas Khas) Regulation 2.9.16. FSSR (Food Products Standards & Food Additives), 2011. Food Safety and Standards Authority of India Poppy seed oil. Regulation 2.2.1.9.
Version-IX (29.03.2019).Available at::https://foodregulatory.fssai.gov.in/All%20Docs/Food%20Standards/compendium/Compendium_Food_Additives_Regulations.pdf.Accessible on: 05.06.2019.
Enquire Now
To enquire about our services please complete the form below and we will be in tough with you as soon as possible
Food Regulatory Services
Consumer Product
Compliance Services
Licenses