14 Laboratories Removed From Food Testing Laboratories List By FSSAI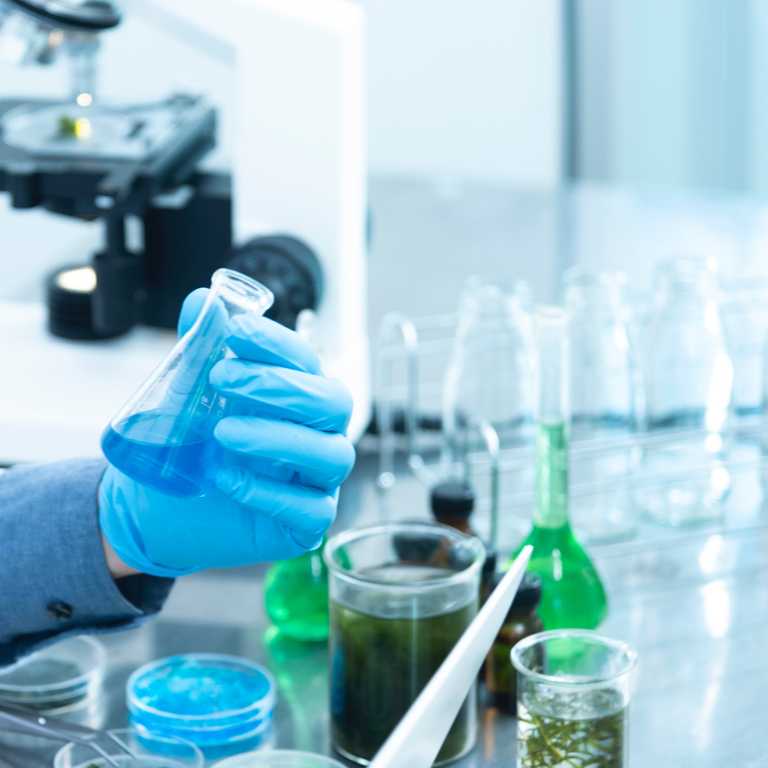 Urgent Notice to food testing laboratories of the country for their discontinuation due to failure of getting NABL accreditation.
Food organizations, retailers, and regulatory agencies all around the world look forward to food testing laboratories to ensure the biological and chemical components of the food they process or package are safe for consumers. Using an accredited laboratory to assess this important safety information means government bodies and regulators will have confidence in the testing, measurement, and calibration data generated.
According to the World Trade Organization (WTO) agreement, it was mandatory to have food laboratories accredited from an authority for obtaining reliable and reproducible results. It needs to have an audit of working of laboratories by an outside agency i.e.,third party assurance.  NABL (National Accreditation Board for Testing & Calibration Laboratories) is the quality control board in India for accreditation of food laboratories like the International agencies Asia Pacific Accreditation Cooperation (APAC)and International Laboratory Accreditation Cooperation (ILAC). It is similar in lines to NABH accreditation for Hospitals. l.  Over the last two years, the food regulatory of India has provided notification for all the food laboratories in the country to get NABL Accreditation under Section 98 of the FSS Act, 2006.
Few states and Union Territory labs are not accredited and have not even initiated the process, therefore FSSAI have notified to discontinue these labs. 14 laboratories who have not yet submitted any report of their NABL Accreditation status to FSSAI are mentioned in the list below
Sl No.
State and UT
Name and Address of the laboratory
1.
Andaman & Nicobar Islands
State Food laboratory, G B pant Hospital Campus,Andaman & Nicobar Islands,Port Blair-744103
2.
Andhra Pradesh
Food laboratory,Regional Public Health laboratory, Guntur Medical College Campus,Guntur,AndhraPradesh
3.
Gujarat
Public Health Laboratory, Municipal Corporation, Old Vada building above North Zone Office and Ward No.7,Fatehgunj, Vadodara-39002
4.
Karnataka
Corporation Laboratory, Corporation of the city of Mysore, Corporation office building, Mysore
5.

6.

MadhyaPradesh
Food Laboratory Municipal Corporation, Shivaji Market, Nagar Nigam Road, Indore.

State Food Testing Laboratory, Municipal Corporation, Chhratapati Shivaji Bhawan, Agar Road, Ujjain.

7.

8.

Punjab
District Public Health, Laboratory, Nehru Garden, Jalandhar, Punjab.

District Public Health Laboratory, Old Civil Hospital, Bhatinda, Punjab.

9.
Rajasthan
Public Health Laboratory, Sri Ganganagar, Rajasthan.
10.
Tamil Nadu
Food Analysis Laboratory, Corporation Chennai, Chennai-600003.
11.

12.

13.

14.

West Bengal
Central Laboratory(Food), Kolkata Municipal Corporation, I-A Hogg Street,Kolkata-700087

District Public Health Laboratory, Murshidabad, CMO Office Campus,West Bengal

Public Health Laboratory, GM Hospital, P.O Netaji Subhash, Santorium, Kalyani-741251,Nadia, West Bengal.

Asansol Mines Board of Health Laboratory, Asansol, District Burdwan-713304
All present food laboratories are to be accredited from NABL for obtaining reliable & reproducible data as per the requirement of Section 48 of FSS Act 2006. NABL Accreditation is the primary criteria to a food laboratory as per FSS Act,2006.The strict action is taken as the above-mentioned laboratories are functioning without going for NABL Accreditation process.
References:
1.5ce6839759d05Order_State_Food_Labs_23_05_2019.pdf. Available at: https://fssai.gov.in/upload/advisories/2019/05/5ce6839759d05Order_State_Food_Labs_23_05_2019.pdf.Accessible on: 25.07.2019.
Enquire Now
To enquire about our services please complete the form below and we will be in tough with you as soon as possible
Food Regulatory Services
Consumer Product
Compliance Services
Licenses