Compliance Steps in the FSSAI act- What should you know?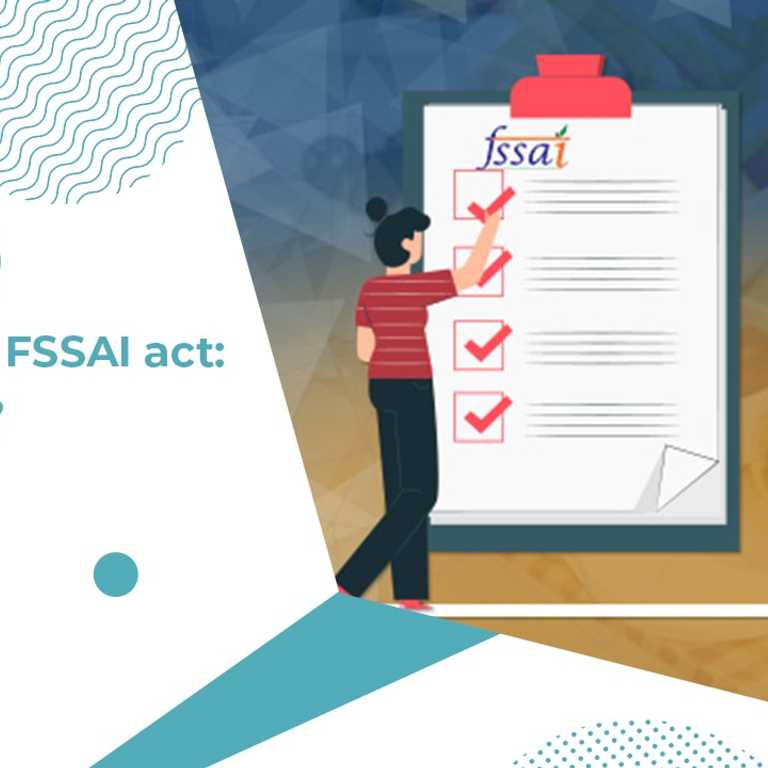 FSSAI standards help to set the benchmarks for all Food Business Operators (FBOs) across the country. It is necessary to have robust institutional frameworks and systems to ensure compliance with the standards and regulations of FSSAI. A comprehensive compliance system includes surveillance and inspections by Food Safety Officers for imported and domestic food products. FSSAI Act establishes an independent statutory authority which is FSSAI, whose headquarter is in New Delhi.
There are a lot of steps in the FSSAI act, 2006 to be followed to run a food business in India, but the first mandatory step that needs to be done by the FBOs who enters the food businesses is to register their company for the food license. FSSAI plays a great role in the compliance of food regulatory system and ensures that every company who is entering the market of food business have fulfilled the steps.
Key Points for Registration
Basic Entity Registration: The FBOs must be a registered entity having a separate PAN, VAT registration/ service tax registration.
Food License: It is essential for the company which is planning to enter the food market to get a food license from the FSSAI.
Category of license: Food license can be either Central or State as per the nature of business.
Nutritional Information on Label: As per the labelling regulation, logo and license to be displayed on the product package in contrast to the background colour.
The food license is a permission granted by the food authority to carry on the food business by a company. This food license is location specific and is also duration specific. It carries a 14-digit registration number.
Rules and steps for all FBOs for applying a new food License
Eligibility search.

Application Filling.

Generation of application id.

Scrutiny of application.

Issuance of license.

Inspection of premises.
Getting help from a Food Regulatory Consultant
When you apply for a food license with the food regulatory authority, it is best to get the help of a professional FSSAI Regulatory Consultant. They can help you with the following important things:
The registration and licensing process for your food business

Applicable food product standards and additives

Planning the packaging and label

Assisting in Import and/or export

Sampling and laboratory tests

Environmental toxins, contaminants and residues etc. in final product

Any restrictions or prohibitions on sales
So, it is better to get professional help to ensure a smooth process in getting food license.
References:
Food Safety and Standards Act, 2006.Available at: https://fssai.gov.in/upload/uploadfiles/files/FOOD-ACT.pdf .Accessedon: 21.04.21. Specific gravity to convert ml into gm
Enquire Now
To enquire about our services please complete the form below and we will be in tough with you as soon as possible
Food Regulatory Services
Consumer Product
Compliance Services
Licenses