FSSAI Standards for Curry Powder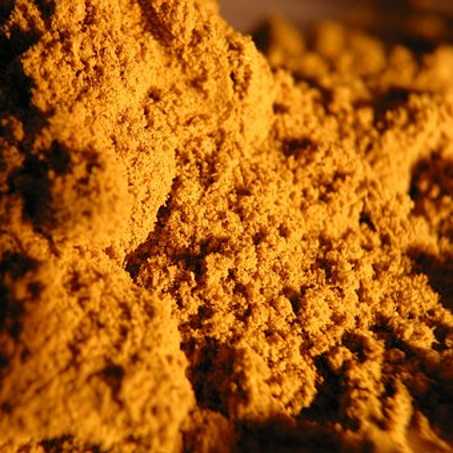 the fssai-regulations Curry powder is a unique mixture of spices used in Indian cooking. The blend of spices is common in the culinary culture of India. There is not a single curry powder composition in India which is used for different dishes and varies from region to region. Just by adding a pinch of curry powder in the dishes, it renders huge differences in flavour and other characteristic properties of the dishes.
But the market is flooded with adulterated curry powder which is produced in improper ways and sold loose. The common adulterants used in powdered spices are starch, food colouring agents, dust, and even horse dung. This can lead to serious health complications. It is now becoming essential that we buy and use spices that are safe. Spices that are adulterated can have many side effects on our health like nausea, vomiting, and blurring of vision. To take care of the health of the population of the country Food regulatory body in India, FSSAI came out with standards for Curry Powder in the Food Safety and Standards (Food Products Standards and Food Additives) Regulations, 2011.
What are the ingredients of Curry Powder?
CURRY POWDER is the powder made from grinding clean, dried and sound spices belonging to the group of aromatic herbs and seeds like black pepper, cinnamon, cloves, coriander, cardamom, chillies, cumin seeds, garlic, ginger, fenugreek, mustard, turmeric, curry leaves, mace, nutmeg,  white pepper, saffron, poppy seeds and aniseeds.
The powder may contain added starch and edible common salt. The proportion of spices used in the preparation of curry powder need not be less than 85.0 % by weight. The powder should be free from dirt, mould growth and insect infestation. It should be free from any added colouring substances and preservatives other than edible common salt.
The standards for curry powder are:—
| | | |
| --- | --- | --- |
| 1. | Moisture | Not more than 14.0 % by weight |
| 2. | Volatile oil | Not less than 0.25 %(v/w) on a dry basis |
| 3. | Non-volatile ether extract | Not less than 7.5 % by weight on a dry basis |
| 4. | Edible common salt | Not more than 5.0 % by weight on a dry basis |
| 5. | Ash insoluble in dil.HCL | Not more than 2.0 % by weight on a dry basis. |
| 6. | Crude Fibre | Not more than 15.0 % by weight on a dry basis |
| 7. | Lead | Not more than 10.0 p.p.m on a dry basis |
The FBOs might take consideration of the above standards for curry powder during manufacturing. Indian cooking and food are incomplete without the addition of masala powders and spices. Adulteration and contamination of spices can become a health hazard if consumed daily. The best possible way to avoid consuming spices that are adulterated is to buy spices from a trusted brand or company that packages them after quality testing and is a licensed FBO by the food regulatory authority of India.
References:
Compendium_Food_Additives_Regulations_29_03_2019 (1).pdf. Available at:
https://fssai.gov.in/…/Compendium_Food_Additives_Regulations_29_03_2019.pdf.Accessible on : 29.05.2019
Enquire Now
To enquire about our services please complete the form below and we will be in tough with you as soon as possible
Food Regulatory Services
Consumer Product
Compliance Services
Licenses