FSSAI Postponed The Enforcement Of Organic Food Regulation To April 2020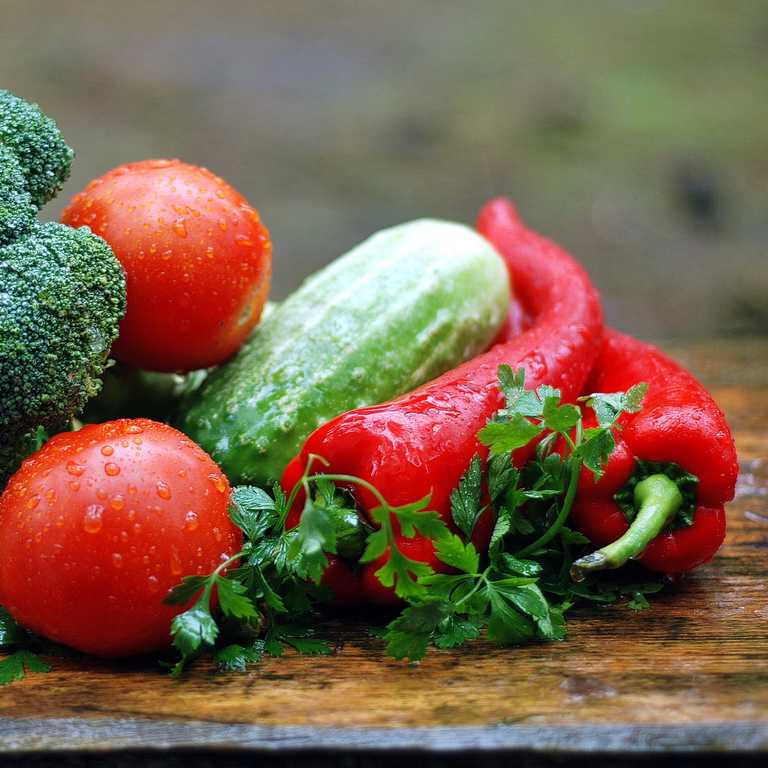 The Buzz of Organic Food is everywhere in the market, commercials, and newspaper. Whether we go to a departmental store these days for buying our groceries to vegetables or you name anything, every product is replaced by their cousin organic counterpart. Simply putting, so what is this new trend Organic? A product is organic if it is produced in a farming system that uses no pesticide, fertilisers, GMOs or artificial additives. It is produced through crop rotation, animal and plant manure, and biological pest controls. It is good both for us, and our planet. Organic food is nutritionally beneficial for all and reduces the risk factors of many chronic and acute conditions.
The demand for Indian organic food products is constantly increasing all over the world According to the Agricultural and Processed Food Products Export Development Authority (APEDA). India exported organic products worth $515 million in the year 2017-18.This is going to rise in the year 2019. According to Associated Chambers of Commerce and Industry of India (Assocham) report, organic foods market in India is projected to hit ₹ 10,000 crores by 2020. Beyond the slew of businesses which sell organic products, the country also has an estimated 800,000 organic farmers—the largest in the world.
On January 2019, India joined hands with 50 countries which clearly defines legible consumer-friendly labelling for organic products.Henceforth, no person will be able to manufacture, pack, sell, market or otherwise distribute or import any organic food unless they label the package with complete and accurate information regarding the organic status of the product. All organic products should carry a FSSAI quality assurance mark and the new Jaivik Bharat logo, which is meant to distinguish organic products from non-organic ones. Organic food producers should use FSSAI's organic logo (Jaivik Bharat) and this need to be implemented from 1st of April, 2019.
In order to create an ecosystem of business for small organic food producers and increase of production of organic food in the country, the Food Regulatory Authority brought regulations Food and Safety Regulations(Organic Foods) Regulations, 2017.According to the regulations, all organic food manufacturers need to comply to the new law and need to take license as per the FSS Act, 2006. This need to be enforced as early as July, 2018. But taking considerations of all the feedbacks and challenges faced by the organic food manufacturers all over the country,FSSAI Postponed the Enforcement of Organic Food Regulation to April 2020.  One of the most important challenges is that most of the organic food manufacturers are not certified for either (National Programme for Organic Production) NPOP or PGS-India certification.
Present Scenario of Organic Food Regulations in India
Food safety officers should keep in mind the following important points during the inspection of Organic Food and Organic Food Manufacturers:
Small Organic food producers who want to sell their produce that does not exceed more than the annual turnover of Rs.12 lakhs/annum.They can sell their produce without any certifications like NPOP/PGS-India.
Sometimes Small organic food producers cannot sell their low quantities of production in the market. In this case, aggregator or intermediary can sell the organic food collected from the producers in the market. The turnover of the intermediary should not exceed Rs.50 lakhs/annum. Even they can sell organic produce without any certifications like NPOP/PGS-India.
Organic food items which are in conversion under NPOP or PGS-India should mention "In conversion to Organic" on their labels.
Given these factors, FSSAI suggested that food safety officers should look into the limits of contaminants and residues on the organic food and send their feedback at the earliest. So, FSSAI can review the feedback within six months of getting it. This is will help in enforcement of Organic Food Regulations by 2020. Indian consumers must now start looking for the government certification mark instead of blindly buying a food item that claims to be organic. Pawan Agarwal, CEO of FSSAI, insists that customers should buy only certified organic food from now. "As organic food is becoming very popular, we have had a major challenge in controlling fraudulent activities in the whole system. There are several farmers and manufacturers of food items who claim to sell organic products. This has been a totally unregulated area in India. There is no guarantee that what is being claimed as organic is actually organic but with the new regulations in force, the organic market will be streamlined and properly regulated. Proper enforcement though may take some time," said Agarwal.
References:
1.Direction_Organic_Food_03_04_2019.pdf. Available at: https://fssai.gov.in/dam/jcr:848c8518…/Direction_Organic_Food_03_04_2019.pdf. Accessible on: 01.07.2019
Enquire Now
To enquire about our services please complete the form below and we will be in tough with you as soon as possible
Food Regulatory Services
Consumer Product
Compliance Services
Licenses