Baby Foods: Pack Them Safely Label Them Carefully – Draft Regulations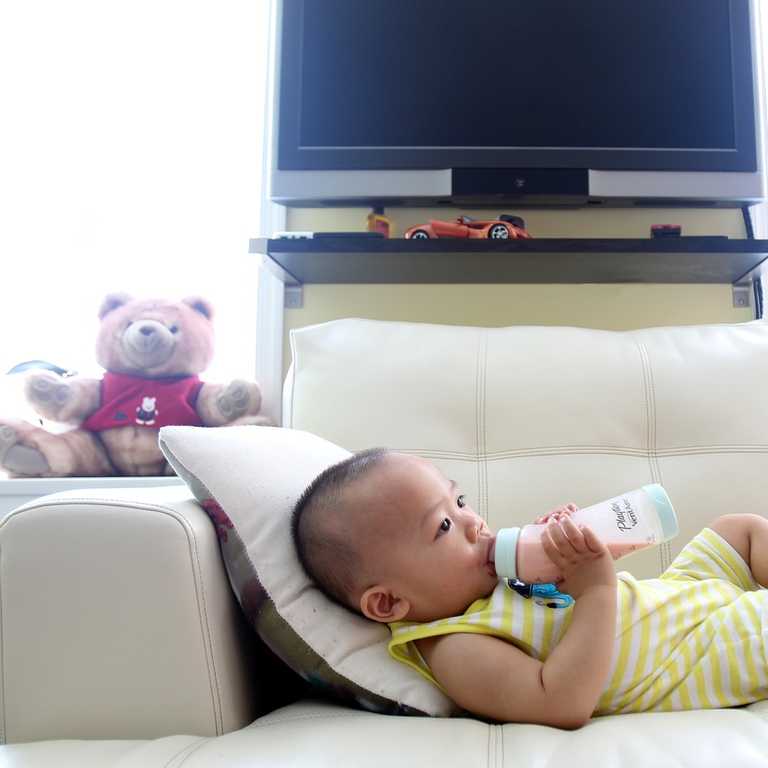 Baby foods are of great help to every new mother. These are easy to prepare and give complete nutrition to the baby. But their production, packaging, and labelling needs thorough care and evaluation as FSSAI has strict regulations for approval of baby foods.
The proposed draft of the Food Safety and Standards (Foods for Infant Nutrition) Regulations, 2017, defines an 'infant' as a person not more than 12 months of age. Baby food is further classified under categories such as infant food, infant milk substitute, infant milk food, infant formula, milk cereal-based complementary food, processed cereal-based complementary food, follow-up formula, infant formula for special medical purpose, and foods based on traditional food ingredients.
Some of these categories have specific requirements and regulations for approval from FSSAI. Let's find out more about the general requirements related to packaging and labelling of baby foods as proposed by FSSAI.
Packaging requirements 
Foods for infant nutrition shall be packed in hermetically sealed, clean, and sound containers or in flexible pack made from paper, polymer, and/or metallic film as per the Food Safety and Standards (Packaging & Labelling) Regulations, 2011
It shall be packed in an inert atmosphere
There should be a warning if any ingredients with known allergenicity are present
The product shall be uniform and free from lumps and coarse particles. It shall not have any rancid taste or musty odour
Milk cereal-based complementary food, process cereal based complementary food, and follow-up formula prepared in community kitchens (freshly prepared and distributed without storing) should meet all the hygiene requirements specified by FSSAI
Labelling guidelines of different baby foods
The containers of the following categories (or their labels) should indicate the relevant information as below:
Infant milk substitute meant for premature baby

The words 'FOR THE PREMATURE BABY (BORN BEFORE 37 WEEKS)' in capital letters along with the product name on the central panel
A statement 'RECOMMENDED TO BE TAKEN UNDER MEDICAL ADVICE ONLY' in capital letters
Lactose-free/ lactose- and sucrose-free/ sucrose-free infant milk substitutes 

Indicate conspicuously 'LACTOSE-FREE or SUCROSE-FREE or LACTOSE- and SUCROSE-FREE' in capital letters
A statement 'RECOMMENDED TO BE TAKEN UNDER MEDICAL ADVICE ONLY'
A statement 'Lactose-free infant milk substitute should only be used in case of diarrhoea in infants due to lactose intolerance'
A statement 'Lactose-free/sucrose-free infant milk substitute should be withdrawn if there is no improvement in symptoms of lactose intolerance'
Hypoallergenic infant milk substitutes (for infants with allergy to cow/buffalo milk protein)

A product that contains neither milk nor any milk derivatives shall be labelled 'contains no milk or milk products' in a conspicuous manner
Prominently indicate 'HYPOALLERGENIC FORMULA' and the statement 'RECOMMENDED TO BE TAKEN UNDER MEDICAL ADVICE ONLY' in capital letters
Foods for infants with Inborn Errors of Metabolism (IEM)

The words 'FOOD FOR SPECIAL MEDICAL PURPOSE' printed in the immediate proximity of the name or brand name of the product
The statement 'For the Nutrition Management of IEM conditions [specific disease(s) , disorder(s) or medical condition(s) for which the product is intended, and for which it has been shown to be effective]
An advisory warning 'RECOMMENDED TO BE USED UNDER MEDICAL ADVICE ONLY' on the label in bold letters in an area separated from other written, printed, or graphic information
Information on osmolality or osmolarity and/or acid-base balance shall be given when appropriate
A description of the modification and information on the amino acid, fatty acid, and carbohydrate profile when necessary
A prominent statement indicating whether the product is or is not intended as the sole source of nutrition
Information of the nature of animal or plant proteins or protein hydrolysates should be provided
Feeding instructions, including the method of administration and serving size if applicable
A statement concerning precautions, known side effects, contraindications, and product-drug interaction, as applicable
A statement of the rationale for the use of the product and a description of the properties or characteristics that make it useful
If the product has been formulated for a specific age group, it should carry a prominent statement to that effect
A statement specifying the nutrient(s) that have been reduced, omitted, increased, or otherwise modified, relative to normal requirements and the rationale for the reduction, omission, increase, or other modification
A warning that the product is not for parenteral use
Food for infants based on traditional food ingredients

Prominent mention 'Traditional Food for Infants' on the packaging/label
A statement indicating whether the product is or is not intended as the sole source of nutrition
Feeding instructions, including the method of administration and serving size, if applicable, and the nutrient values
If the product is intended for a specific age group, it should carry a conspicuous statement to that effect
Reference:
FSSAI WTO-SPS Notifications draft notification related to the standards of Foods for Infant Nutrition. (Uploaded on: 27.12.2017)- https://www.fssai.gov.in/dam/jcr:0c893922-b961-4439-b1d0-d8da47f7f36c/Draft_WTO_TBT_Notification_Food_Infant_Nutrition_27_12_2017.pdf
Enquire Now
To enquire about our services please complete the form below and we will be in tough with you as soon as possible
Food Regulatory Services
Consumer Product
Compliance Services
Licenses